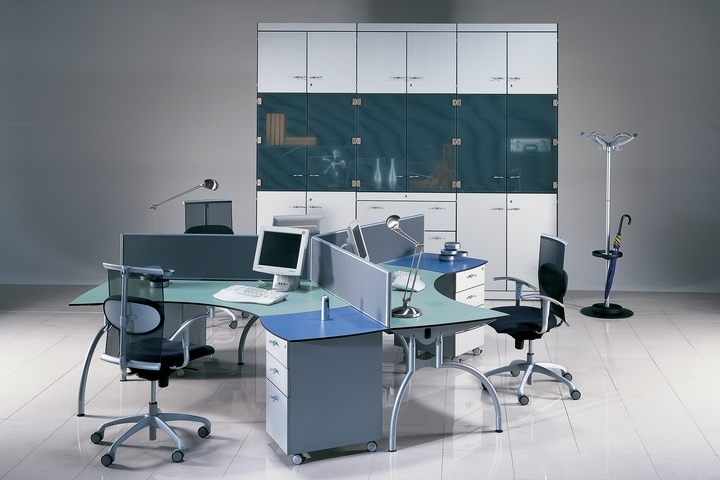 Just because we're talking about office furniture ideas doesn't mean they need to be boring! There is so much we can do with office spaces these days: treadmill desks, foosball tables, and beanbag chairs – the possibilities are endless!
When it comes to office furniture ideas, you can really have fun with this! There are so many options available to you if you're looking to spice up your office. Even implementing one of these ideas can make the world of difference for your décor and employee morale.
With the increasing popularity of open concept workplaces and hoteling, there is now more room for fun furniture ideas throughout office buildings. In the below list, we'll explore eight office furniture ideas that will have you swooning.
1. Ergonomic Adjustable Height Desk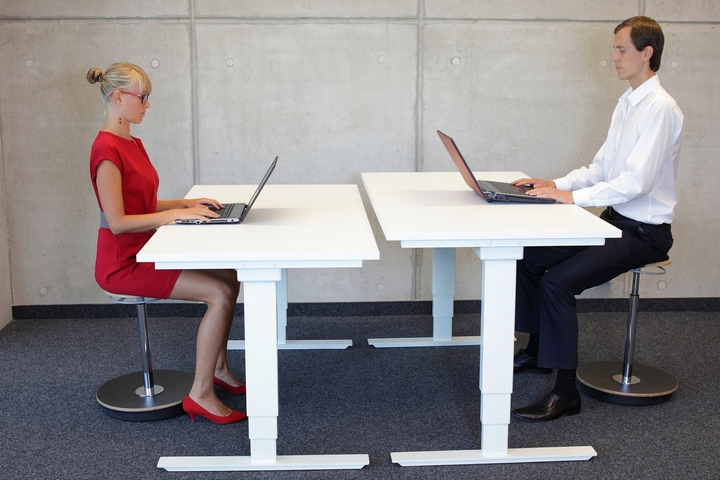 We spend a lot of time at the office, so having an ergonomic desk is essential. With this ergonomic adjustable height desk, you can effortlessly transition your posture without interrupting your work.
You can choose to stand when your body needs a good stretch or sit down when you get tired. Depending on your height, you can adjust the desk so it's right where you need it to be. The desk is quiet too, so you won't disturb anyone around you as you adjust it. A bonus? It looks cool too!
2. Ping Pong Conference Table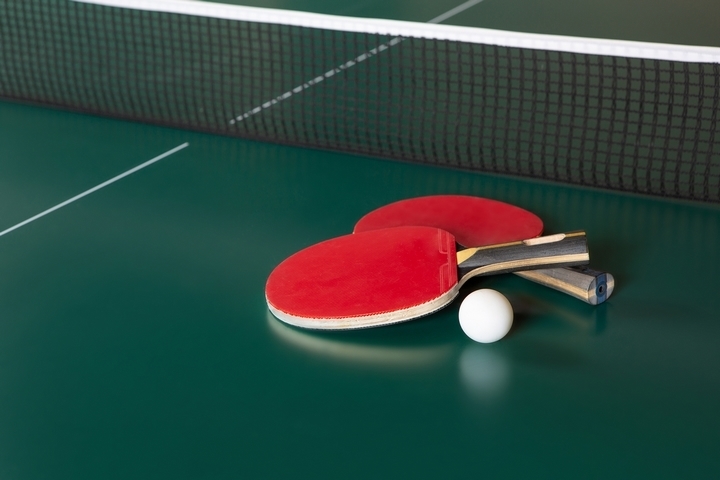 Mix work and play with a ping pong conference table. This table easily converts from a round table to a ping pong table by attaching the ping pong net. It's perfect for a brainstorming session as physical exercise is linked to brain health. What better way to get the creative juices flowing?
A ping pong conference table is one of the most modern office furniture ideas. This table also allows for easy eating since it comes equipped with a spinning lazy susan in the middle. Who's ready for a game?
3. Credenza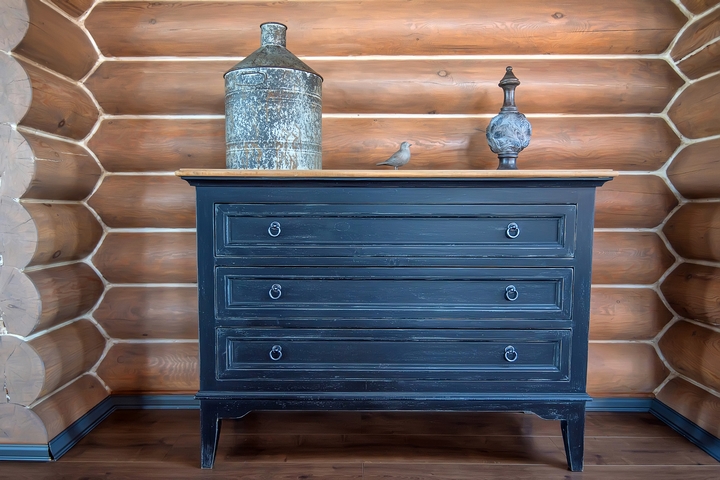 Credenza desks are designed to offer both beauty and functionality in a conveniently compact design. These desks come in a variety of designs, including contemporary and traditional designs.
They provide ample workspace and storage, and a place to organize all your files. Working on something sensitive? You can store your work out of sight, and even under lock and key. The best part? Not only are they functional, but they add character to any office space.
4. Bulbous Brainstorming Pods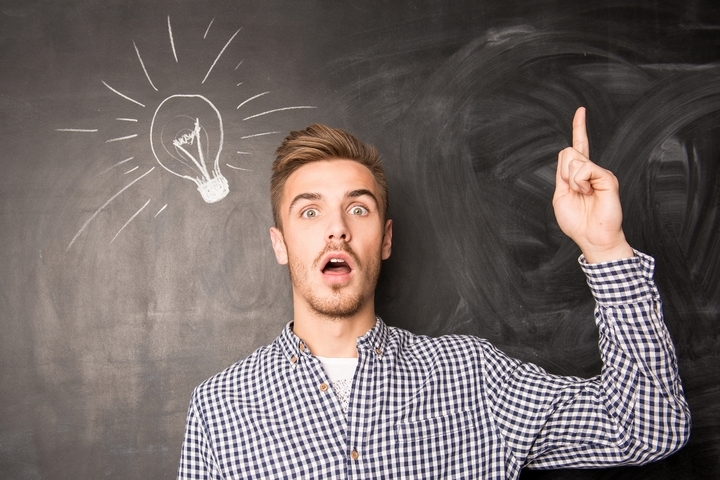 Speaking of brainstorming, these bulbous brainstorming pods (also known as Pumpkin Rooms) are perfect hubs for creativity. Theses pods are described as "bubble-like structures which are constructed of polycarbonate panels mounted onto a curvaceous steel frame." This dual-purpose structure also opens to a set of partitions, allowing you to section off spaces in an eye-catching, appealing way.
5. Modular Seating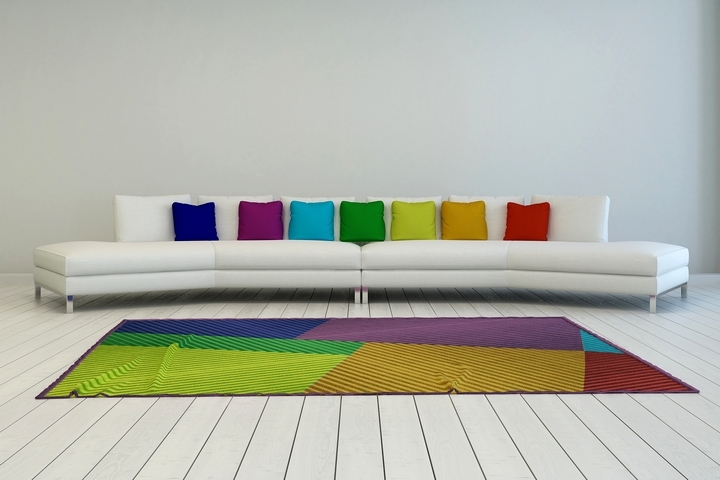 With modular seating, you can add or remove sections to fit your space and offer ample seating to employees who are coming and going. The nice part about modular furniture is that it creates a more natural environment since its organized in a landscape pattern.
Seating can also be arranged in formal or informal ways, depending on its use. The possibilities are truly endless with modular seating.
6. Treadmill Desk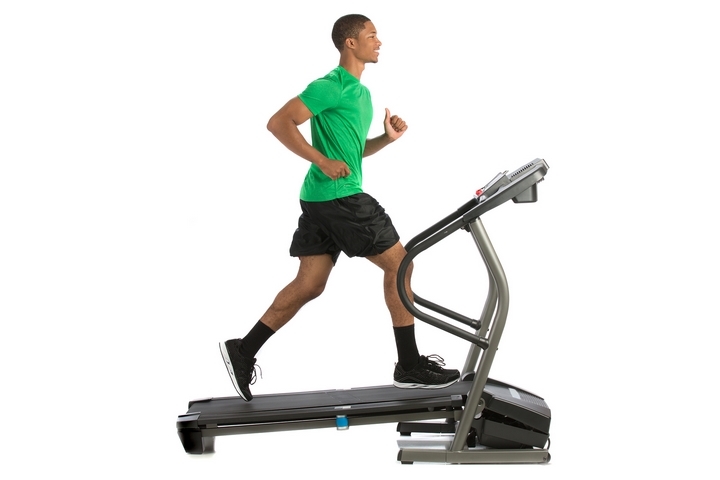 Taking the adjustable height desk to all-new levels is the treadmill desk. Stretch, workout and do your work – all at the same time! If you have trouble fitting in exercise time before or after work, this desk is for you.
Since prolonged sitting leads to an increased risk of heart disease, cancer, and diabetes (among other illnesses), treadmill desks are a great way to combat this. Treadmill desks offer many benefits, including improvement in mental health, stress reduction, increased creativity, increased productivity, and even lower blood pressure.
7. Bookcases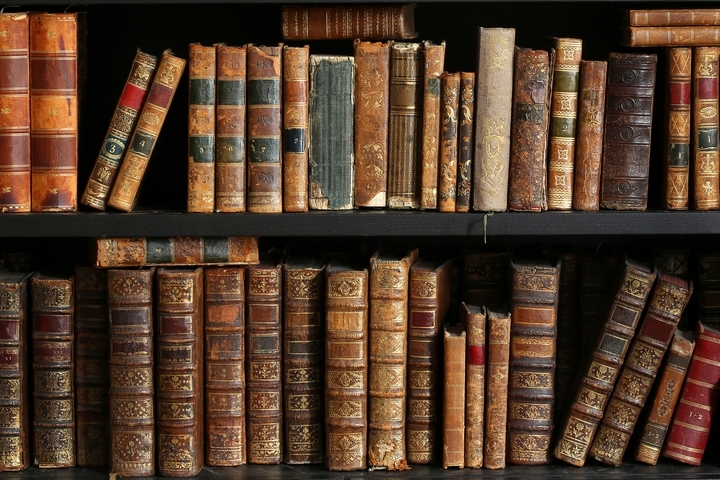 In this more traditional office furniture idea, you can create a fun, modern space, or a more classic space by the items you choose to include on the shelves. There are so many ways to style bookcases that go beyond the traditional storage option.
If your office has a theme (contemporary, modern, minimalist), you can style the bookcases to fit in with this theme. There are many DIY videos online that offer up suggestions for styling shelves. Have fun with this. You can also encourage employees to bring in some of their favourite decorative items to add a personalized touch to their workspace.
8. Whiteboard Walls
We're not just talking about a simple whiteboard – we mean whole walls that are whiteboards! This is a great way to encourage employees to voice their opinions. They can simply pick up a marker and write down an idea that comes to mind. Ice cream Fridays? Team meeting ideas?
Just make sure to read the whiteboards consistently so employees feel like they're being heard. Whiteboard walls are a great way to spark creativity through drawing. It's also a great solution for team meetings, brainstorming sessions, and to-do lists. Not to mention, guests will find these office furniture ideas very impressive!