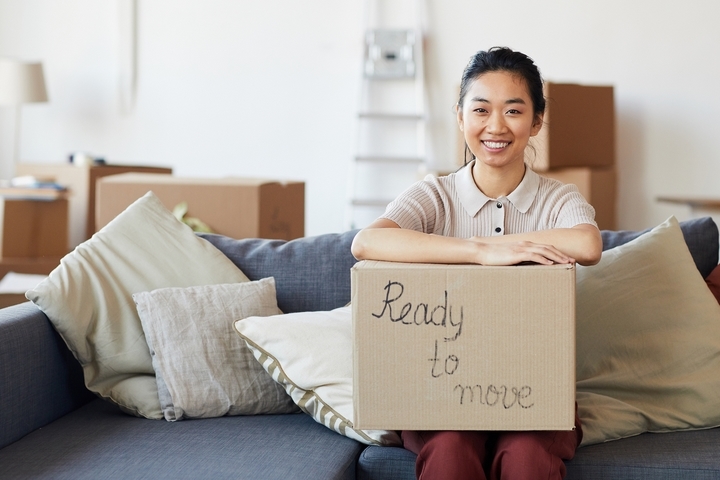 Moving into a new home is exciting; all you want to do is start experiencing your new life. Unfortunately, not all homes come in turn-key condition, and there may be a few or more essential tasks that need to be performed before you are ready for day-to-day living.
It's hard enough packing up the contents at the old place, and now that you are out of there, you need to unload it fast. Unfortunately, this takes up space and can delay taking care of those items on your new home checklist.
What's the solution? There are the things you need to move into a new house. Above all, try to stay calm in the relocation storm and allow your new residence and life to unfold at its own pace. Once it is all done, you can enjoy this phase of your life and make your new home a sanctuary.
Here is a list of things you need moving into a new house.
1. Storage Container Rental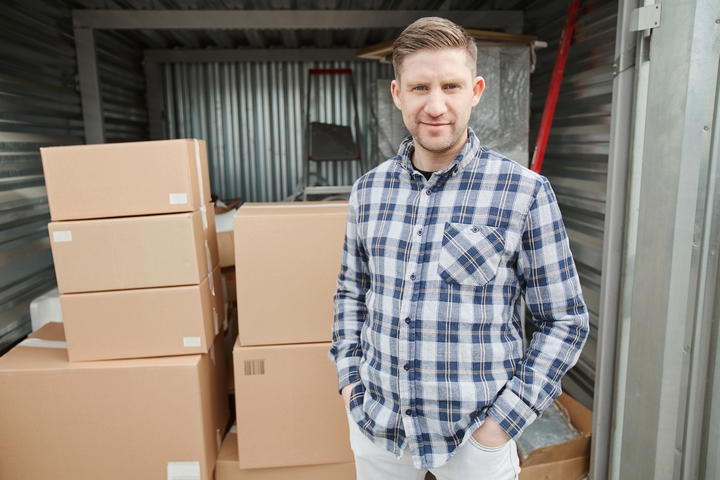 People hate moving because of all the chaos and rush, but it isn't just moving out that is crazy; you also need to move into the new place. This typically happens on one day, and that isn't nearly enough time, especially when you have kids and jobs to factor in. A much better idea is to rent a storage container.
This portable storage container is dropped off at your old place a week before the big move. It sits on your driveway, and you can pack it up slowly as you fill boxes, and then it is picked up and dropped at your new home.
Once there, it doesn't need to be unloaded immediately, so you can calmly bring things in in the order you want. This is better because you can start setting up beds before there is anything else in the rooms.
You also don't have to pull an all-nighter trying to get everything done. Just call it a day and lock up your container until tomorrow. Once you are done with it, simply call the container rental company, and they will pick it up, and you are done; no rush and no stress. You can even store the entire unit at a secure facility if you aren't ready or have multiple containers for personal and business items.
2. Cleaning Supplies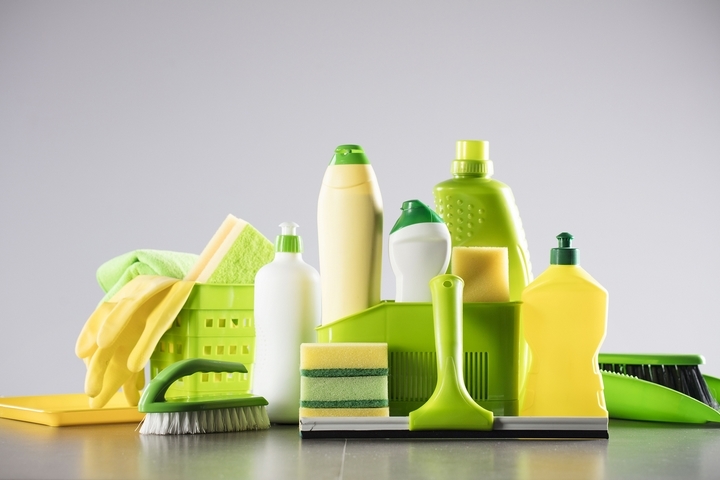 Most people have enough cleaning supplies to keep their current home in good condition, but when you move, you want to make sure your new place is more than spick and span.
Put together a cleaning bin with everything you need for deep cleaning, including:
Distilled white vinegar
Baking soda
Dish soap
Multi-purpose cleaner
Rubbing alcohol
Glass cleaner
Soft paint brushes
Gloves
Sponges
Rags
Micro-fibre cloth
Mop
Buckets
Stiff-bristled brush
Duster with telescopic handle
Wood cleaner
Work your way through every room, cleaning from top to bottom and give some time for any strong cleaning odours to dissipate in rooms before moving in furniture and clothing. This will clean and disinfect the whole house, ready for your family to enjoy.
3. Make Any Essential Repairs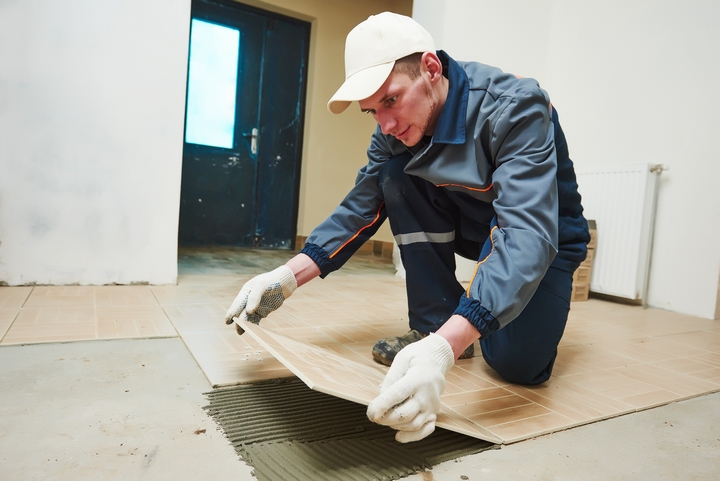 It can be hard to fix a place up after you have fully moved it, so try to tackle what you can ahead of time. Even if it means you have to live with bare essentials for a few days, it's worth it. You may need to:
Refinish floors
Paint walls
Make minor repairs
Getting this repair work out of the way before you settle in will make your new home experience much more relaxing.
4. Stock Your Fridge and Pantry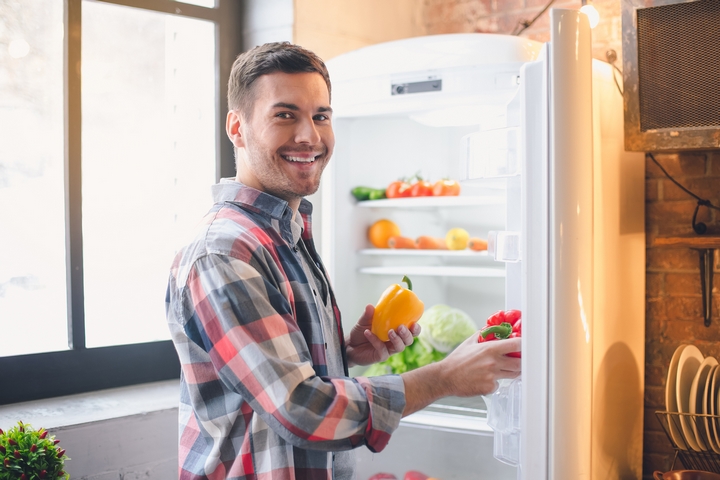 When most people move, they try to use up as many grocery items as possible so it is less to pack. This is especially true for perishable items, but often, you run out of most things on the last day before the move.
Once you arrive at the new place, the cupboards will be bare, and it's time to go shopping. Toiletries and boxed and canned goods can be bought ahead of time and kept in boxes, but fresh meats, fruits and veggies need to be purchased so you can hit the ground running. It's a good idea to quickly prepare food for the first night of moving, especially if you have to feed your volunteer group, so have something that can pop in the oven.
You can also be ready to order takeout as well. You want your new home to function normally immediately, so make sure you have food to feed the brood.
5. Unpacking Plan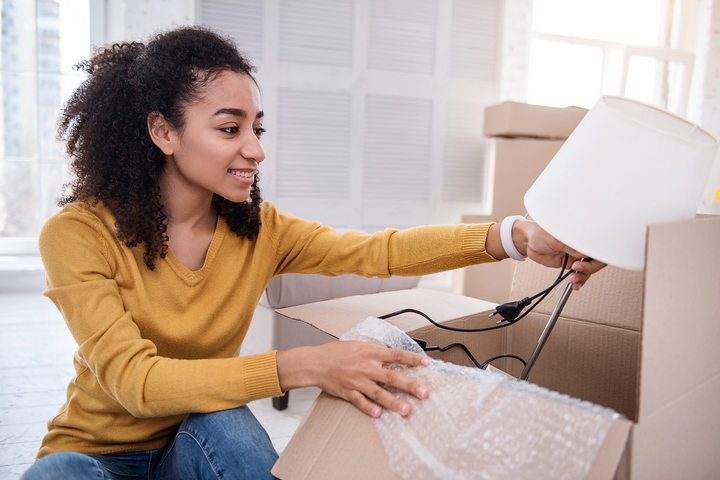 It can be tempting to start opening boxes and emptying them on any available surface in your new home. While this may seem like progress, it just becomes a cluttered mess.
Prioritized which boxes are needed: kitchen and bathroom items, bedding, and clothing. Knick knacks, books, and other non-essential can wait until you have the functional supplies in their place and every family member has what they need for the first few days.