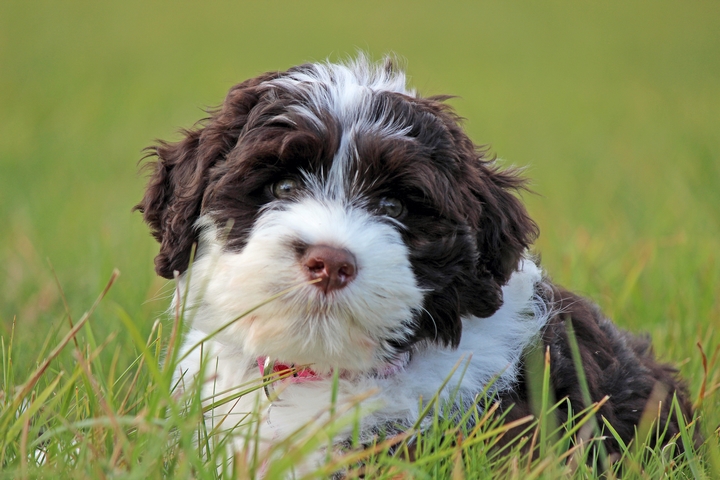 You have brought home a new pet and they will be with your family fur-ever. Before you have the op-paw-tunity to introduce them to the rest of the family, friends and guests, you need to fur-st housebreak your new furry friends and train them to their newest environment.
We assure you that that is the end of any puns moving forward.
Aside from Portuguese Water Dogs being former President Barack Obama's choice of White House pet, many are unaware just how beautiful, intelligent and polite they really are. Of course, like any other pet you bring home, you need to properly ensure they are fully trained.
Everything from following a routine to correctly utilizing a crate, there are many things that you can do to make sure that your new Portuguese Water Dog becomes a permanent member of the family without any difficulties.
Here are five training tips for your new Portuguese Water Dog:
1. Start a Routine for Your Dog
When Portuguese Water Dogs are puppies and they are welcomed into your home, you need to know in advance that they need to follow a schedule, a routine. This is up to you to establish.
The best thing you can do is to take the dog for a walk on a leash first thing in the morning. When they come back, they will eat and take a noontime nap. After dinner, you need to go for a walk and play with them. Finally, just before bed, they need one more walk.
This is the type of regimen that a Portuguese Water Dog requires in their entire life.
2. Obedience Training is Essential
Animal experts state that every pet needs obedience training, but this is especially so for this bred. If you refrain from obedience training, then they will continue to pest you, hang onto objects, steal food, bark at strangers and potentially run away from you.
As a pet owner, you can never let it metastasize this way.
3. Remember to Socialize Your Dog
Some dogs like to socialize, some dogs don't like to socialize – we're looking at you Basset Hounds! Do you know what dog loves socializing? You guessed it: Portuguese Water Dogs.
Therefore, moving forward, it would be wise to socialize your dog with both humans and other dogs. Once they know how to properly socialize, you won't have the dog become a wild animal and start barking at strangers, attack other animals and misbehave in front of others.
4. For Health Reasons, Vaccinate Them

Pet experts say that Portuguese Water Dogs suffer from a wide array of pet issues. This is why, for their sake, you must vaccinate them. Even if you feel that they shouldn't, you should speak with a veterinarian and they will provide all of the necessary information about this breed.
5. Bathe Your Pup – Warning: They Hate Water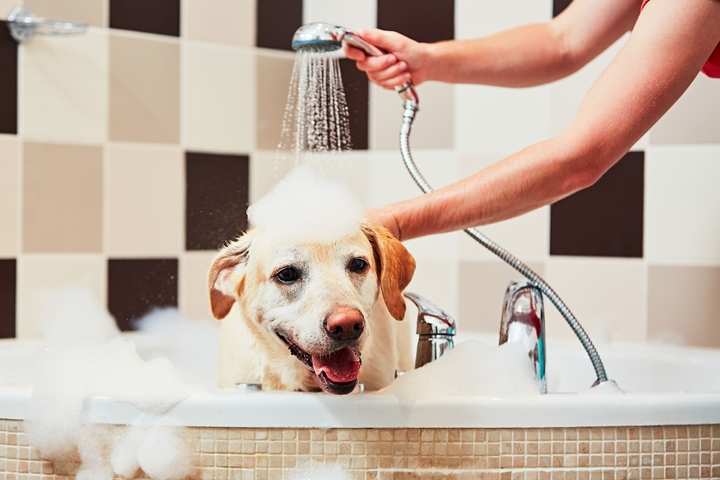 We are warning you now: Portuguese Water Dogs do not like water at all.
That said, it is imperative to bathe your dog every few days or so. This breed's coat tends to be quite thick and it is difficult to sometimes wet the fur. When you're bathing the pup, and adding the shampoo and conditioner, you must ensure that you're rinsing out all of the products thoroughly throughout the bath.
Since they dislike baths, you need to be calm, caring and comforting to your pet.
One more thing: Portuguese Water Dogs need regular grooming in addition to baths.
Portuguese Water Dogs are truly one of the loveliest dog breeds in the world today. They are exquisite, elegant and energetic. If you are ever looking for a pet to add love to a household, then a Portuguese Water Dog is definitely the breed to choose from. With care and attention, the right dog food, plenty of exercise and regular checkups, you can ensure that your dog stays in your home for many, many years to come.