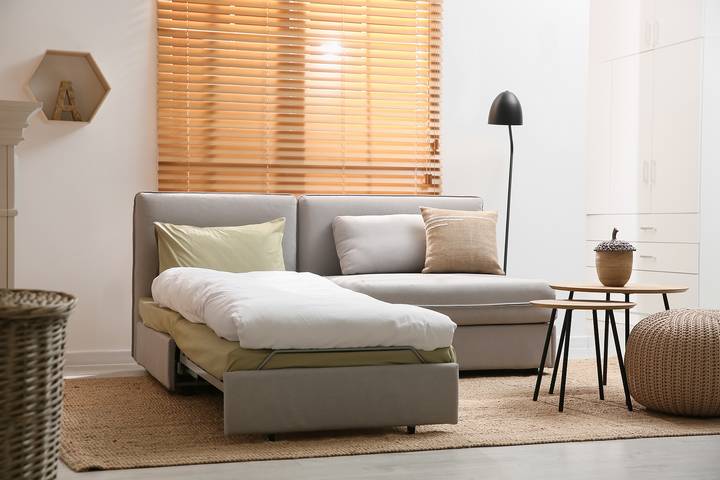 As a homeowner, you always search for new, intuitive ways to create cool events. Guests you invite will have a great time, to the point of fun memories being made. In some cases, you may have to have your guest stay over. You will have to do some remodelling for those who do not have an isolated guest space. Or, you could solve all of your guest room worries simply by purchasing a sleeper sofa.
As the name implies, a sleeper sofa brings forth the best qualities of multiple pieces of furniture. Think of it in a similar way that you would think of a futon. This piece of furniture lies flat so that it can form a bed. There are no additional pieces or components needed. Regarding a sleeper sofa, there are built-in functionalities to know about.
The sofa part itself can be used for sitting or lounging in your conventional positions. Then, once it is time to hit the hay, a buried mattress can be uncovered. This mattress can be easily unfolded for sleeping purposes and folded back into its compartment. It has its advantages, especially where space is considered.
Let's learn more about how sleeper sofas work:
Sofa bed vs sleeper sofa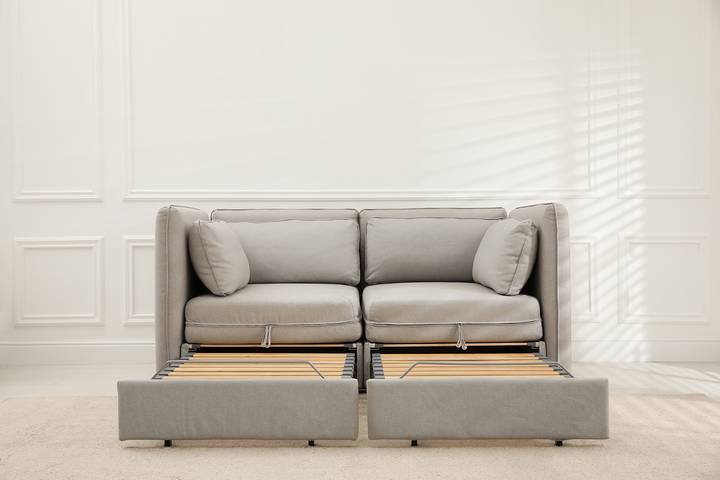 Many individuals may conflate these two terms to the detriment of their needs. As a result, it is key to discern the differences between a sleeper and a sofa bed. The futon above is extremely efficient when using it as a defining factor. Sofa beds are very similar to these types of furniture pieces.
The built-in mattress within a sleeper sofa makes it stand apart from its counterpart. Plus, some sleeper sofas can be bigger or smaller than your typical sofa bed. It just depends on your needs at the current moment. Many may choose a sleeper sofa for small spaces over the sofa bed due in part to its efficiency for guest spaces.
How to use a sleeper sofa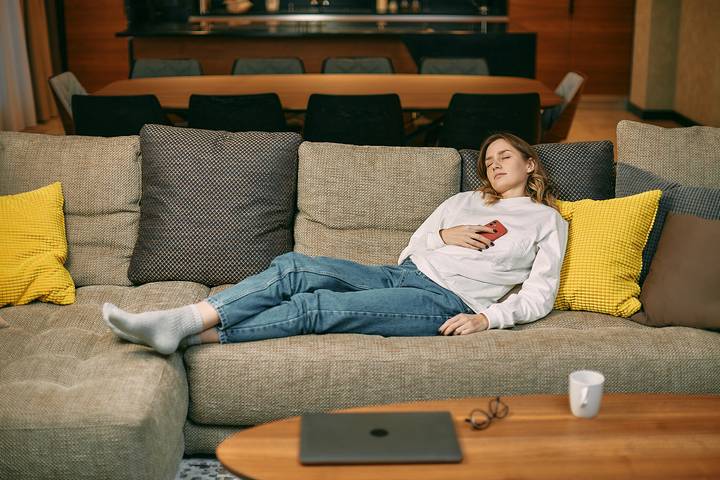 A sleeper sofa has primary usage for the most part. However, down the line, you may also find other ways to use the sofa. For example, it can be used as its bed in that extra room you have. This prevents you from buying a brand new bed at the end of the day.
In addition, you must consider other factors within your household too. Someone may have fallen ill, necessitating everyone else in the home to be wary. The sick individual can then reside in this room without sacrificing quality or comfort. Everyone remains healthy, and the person who fell ill can recuperate accordingly!
Your sleeper sofa should have a relatively easy function when opening and closing. The mechanism that does this action should also not be damaged or harmed. You always want to ensure the sofa is in good condition before purchasing. That way, you always get your money's worth!
Sleeper sofa sizes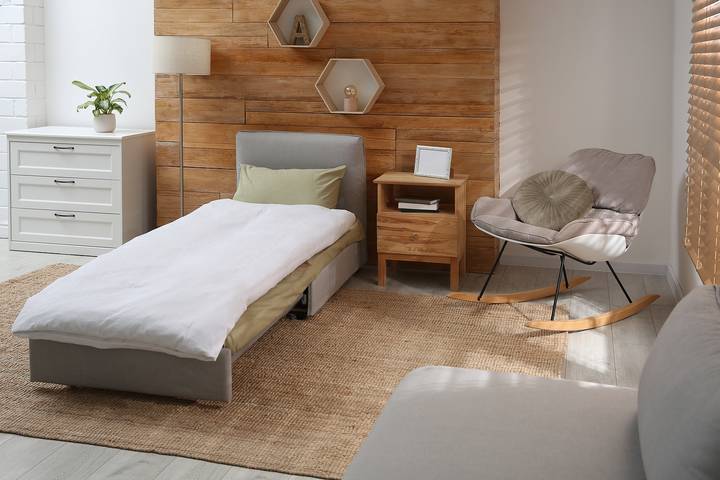 As with any bed, you will need to note down some measurements. The dimensions of your sleeper sofa matter so that it can fit inside the space. After you have gotten the dimensions of your room, you should then measure your preferred sofa. Typically, you have two types to choose from.
Many sleeper sofas come in a twin or queen variation. Twin-sized sleeper sofas are generally the go-to option for many homeowners. It is a compact piece of furniture that fits most people's bills. If space is not limited, and you have a lot of real estates to work with, a queen-sized sleeper sofa could be ideal!
Sleeper sofa weight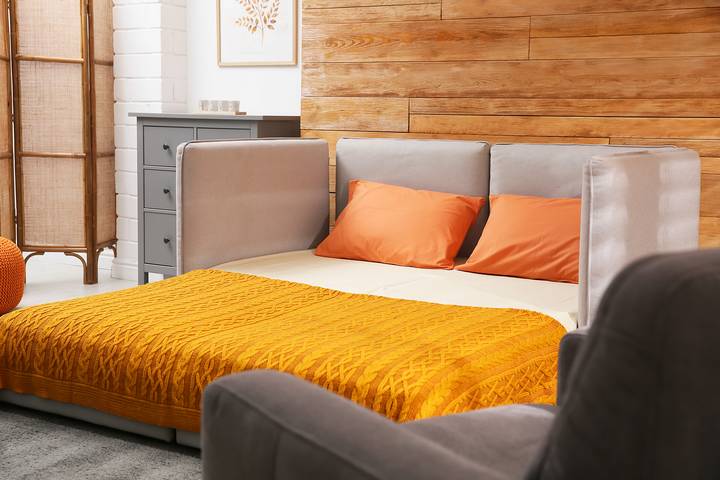 Alongside the dimensions of each type of sleeper sofa you take a look at, you must also consider the weight. Since a built-in mattress is within the sofa, additional weight is tacked on. It is crucial to keep in the back of your mind, especially for those carrying the sofa up the stairs. You will usually need the hand of a couple of people to move it from room to room.
Sleeper sofa styling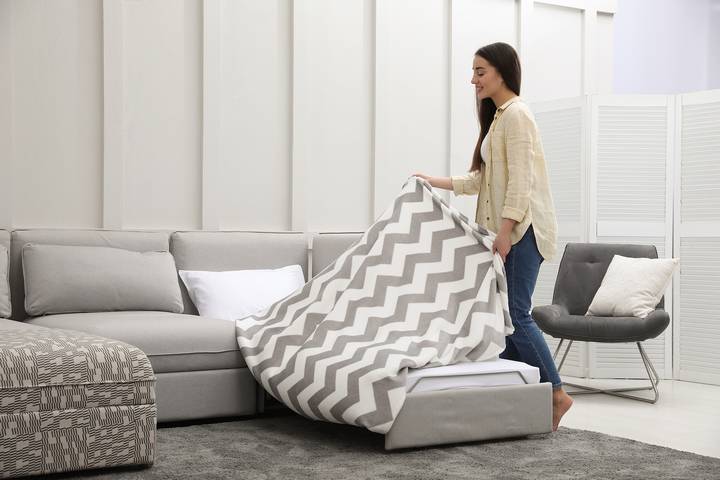 Even though it is not a priority, you should also consider how the look of your room complements the bed. Sleeper sofas can be fitted into almost any sort of theme you have going on. That way, once the lights are on or off, you can create a guest space that looks as good as any other room.