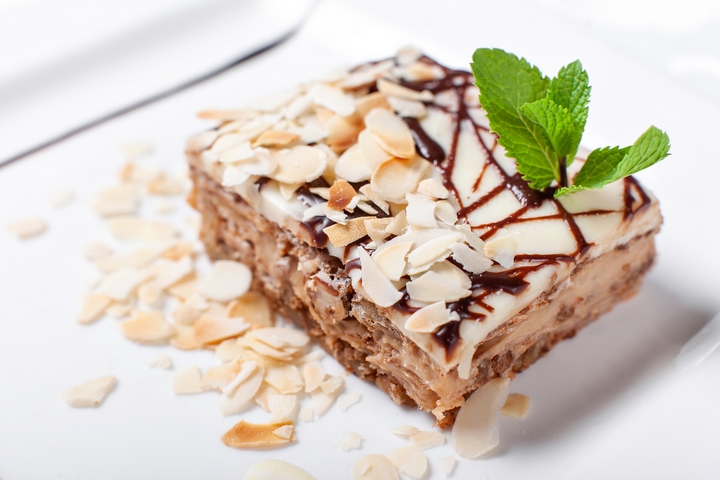 Those mouth-watering, gourmet desserts we see all over the internet are oh so swoon-worthy! From luxurious chocolate cakes to delectable cheesecakes and ice cream of every flavour imaginable, gourmet desserts have something for every sweet-tooth, dessert loving person out there.
Whether you prefer sweet or salty, cold or hot, gourmet desserts are sure to leave your sweet tooth satisfied. Found commonly in the menus of fine dining restaurants, these 10 ideas for gourmet desserts are sure to leave your mouth watering:
1. Devil's Food Cake with Hazelnut Crunch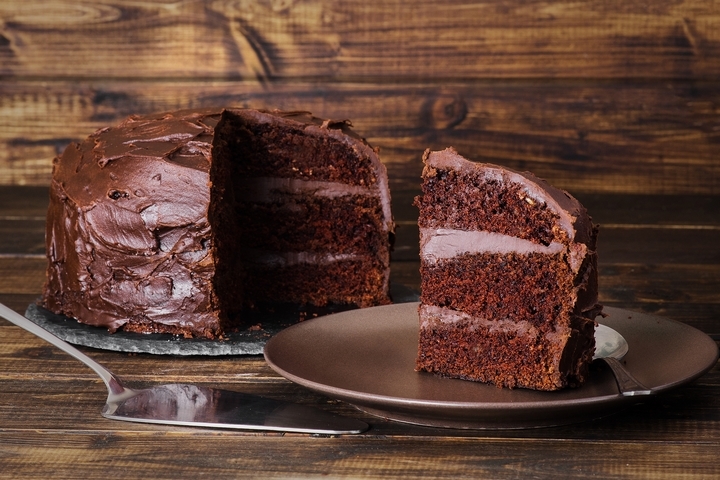 Just the title of this dessert alone let's us know it's going to be a good one! This crunchier take on devil's food cake uses hazelnuts, Nutella and toasted rice cereal to achieve the crunch. The decadent frosting uses eight ounces of high-quality chocolate, another eight ounces of semi-sweet chocolate, corn syrup, heavy cream and unsalted butter. Who's ready to dive-in?
2. Sea Salt Caramels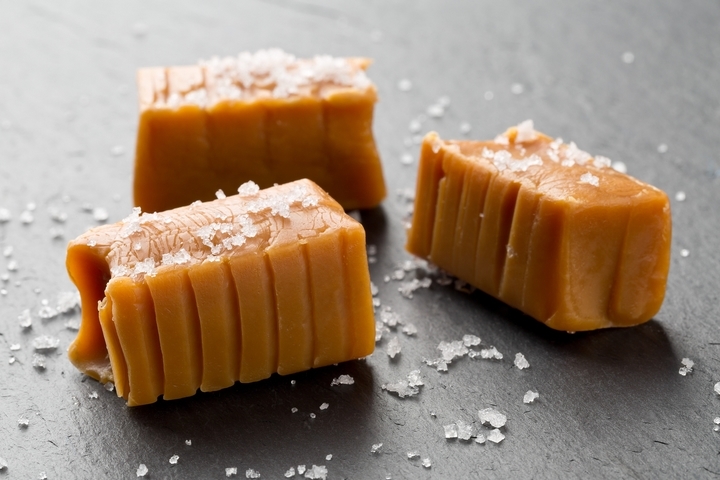 Is there really anything better than getting a mouthful of sweet and salty all from one gourmet treat? Sea salt caramels is one of the best gourmet desserts that appeal to the sweet lover and the salty lover. These gourmet treats can be made at home, up to two weeks in advance. This recipe calls for bringing sugar, corn syrup and water to a boil.
Once the mixture turns a deep amber colour, you can whisk in sweetened condensed milk and butter until smooth. To make things easier, you can use a candy thermometer. Trust us when we say it's worth the effort for this tasty treat.
3. Coconut Water and Fresh Fruit Juice Popsicles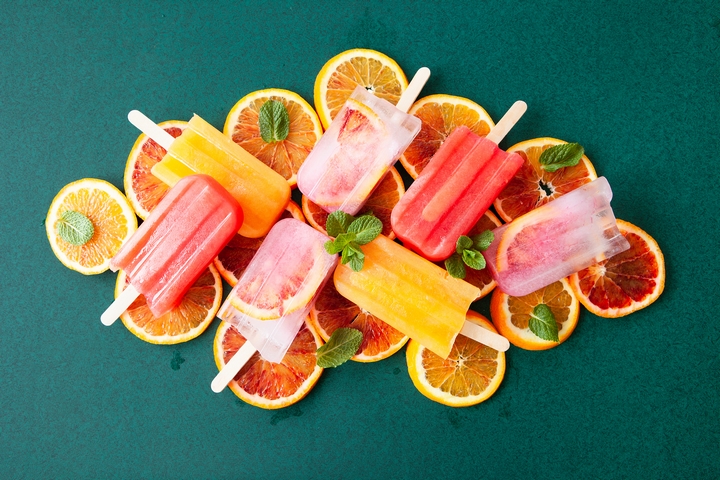 This refreshing gourmet desserts perfect for summer. The blend of coconut water and fresh fruit juice make for the perfect light, gourmet treat. This treat is pretty straightforward to make. All that is required is blending of the coconut water, lime juice and sugar.
Once the fruit is arranged over the holes of a six-hole popsicle mold, simply ladle the coconut mixture over the fruit, cover and freeze. Enjoy these desserts after a backyard barbeque with friends, or after a long day outside. They're sure to provide a light, fresh snack.
4. Baked Alaska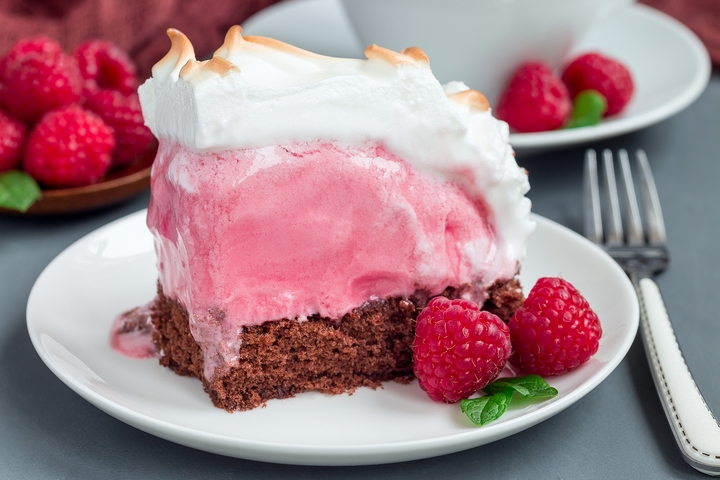 A Baked Alaska is a sponge and ice cream cake covered in a meringue. This classic gourmet dessert appeals to taste buds of all varieties as it has something for everyone. A little bit more complicated to make as there are many elements to this dessert, Baked Alaska desserts are the definition of gourmet.
5. Banana Split Ice Cream Cake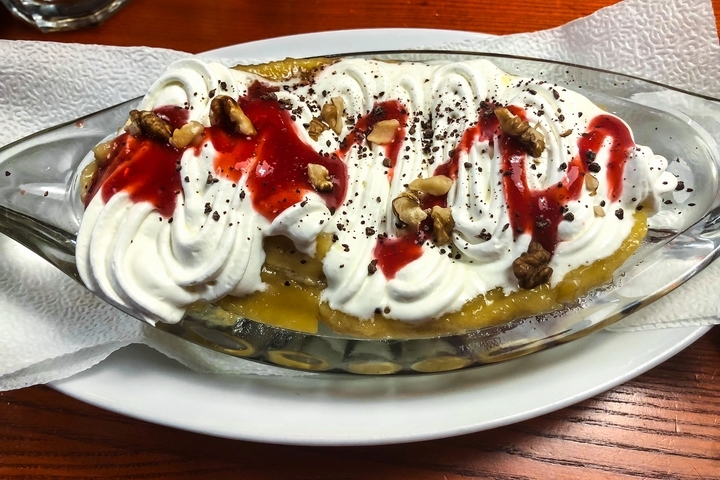 Layers and layers of goodness is one way to describe these gourmet desserts. A new take on the classic banana split, this dessert consists of chocolate cookie crumble, caramel-banana jam, ice cream, cherries, and caramel. If you devoured banana splits as a child, and still love them to this day, this is the perfect gourmet dessert for you.
6. Brown Butter Blondies with Pecans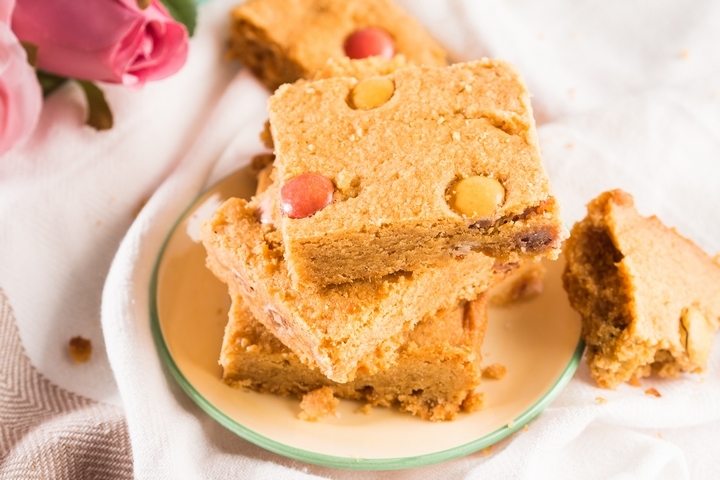 The brown butter in this dessert serves as raw cookie dough in the middle of these brownies. If you love cookie dough, brownies and nuts, these are the ideal gourmet desserts. Topped with vanilla ice cream, brown butter blondies with pecans is an over the top dessert full of ooey-gooey goodness.
7. White Chocolate Raspberry Cheesecake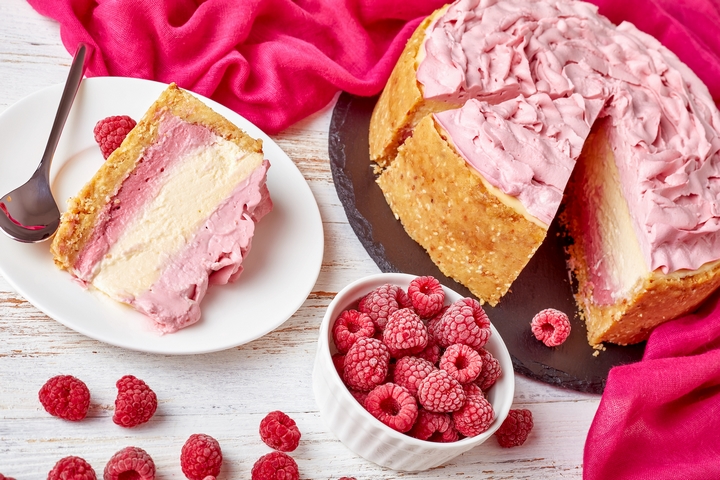 If you love cheesecake and chocolate, this gourmet dessert has your name on it. The bottom layer is made of cookie crumbs, the next layer is the cheesecake, and the top layer is a white chocolate frosting. Garnish the top of this decadent dessert with raspberries and not only do you have one fabulous gourmet dessert, but it'll look like a professional made it.
8. Chocolate and Avocado Mousse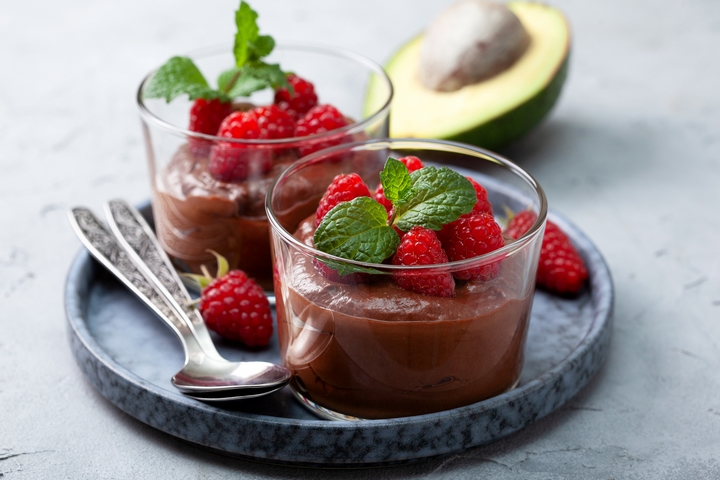 This dessert screams gourmet. Pureed avocado, cocoa powder, agave syrup, and soy milk make a smooth paste. Then you gradually blend the rest of the soy milk to create a creamy, thick mixture. Then all that's left to do is divide the mixture between some cute serving dishes, let it chill for four hours, garnish with the topping of your choice, and dig in.
9. Chocolate-Caramel Pecan Tart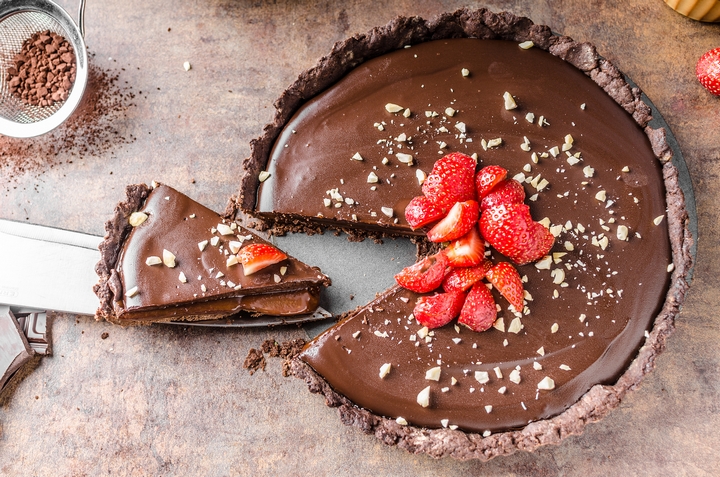 A candy bar in tart form! This delectable gourmet dessert has a crisp crust filled with a chocolate caramel filling, topped with pecans. Perfect for the candy bar lover in your life, this dessert is a sure-fire hit. A light sprinkling of sea salt on top adds a salty element to this dessert.
10. Cranberry Sherbet in Tuile Cups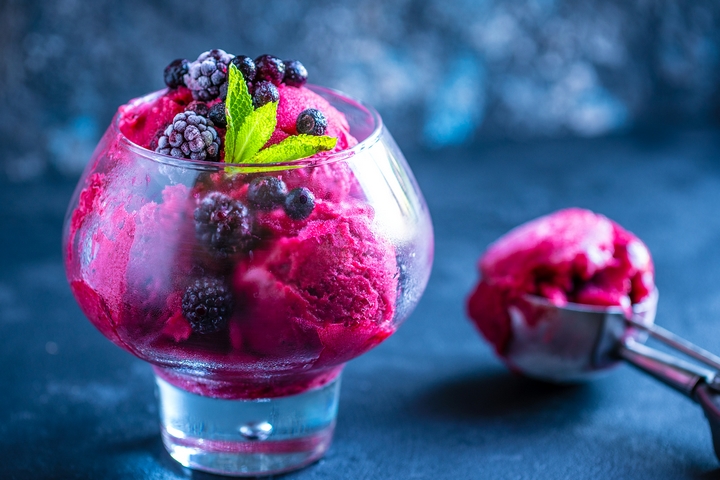 In this gourmet dessert, cookie cups are filled with a tart cranberry sherbet. To make the sherbet combine water, sugar, corn syrup, and salt in a saucepan and bring to a boil. Then place the sugar mixture, cranberries, liqueur, and juice in a food processor and process until smooth.
Once that is complete you can press the cranberry mixture through a fine sieve over a bowl and discard the solids. Add cream to the cranberry mixture and freeze. All that's left to do at this point is spoon the mixture into the cookie cups and you have a delicious, cool, gourmet dessert.