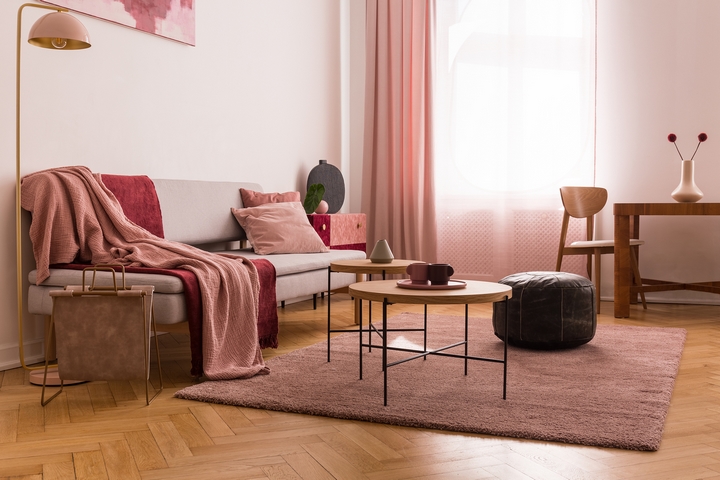 Your living room is where you probably gather the most with your family and friends, so you want it to reflect your style but still feel warm and inviting. If sophistication and luxury are your style goals, but you don't want to give up comfort, then a cozy glam look might be right up your alley.
Designing your own cozy glam space doesn't have to be complicated or expensive. Here are eight ideas for creating a cozy glam living room:
Idea #1: Cozy Glam Living Room Furniture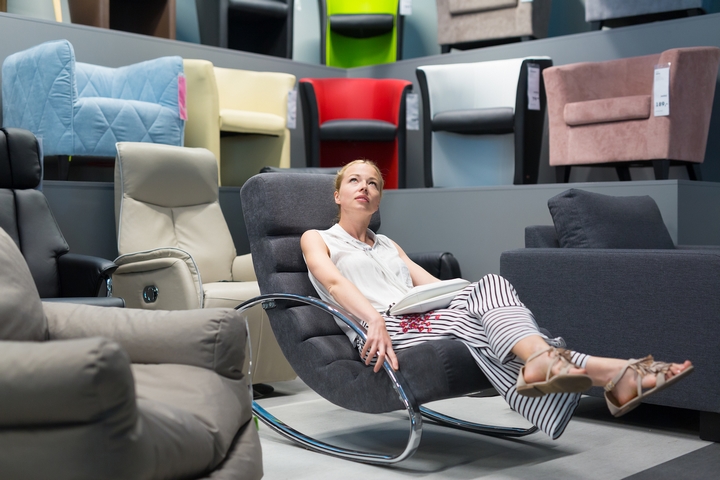 When designing your cozy glam living room, starting with your indoor furniture makes the most sense. One of the best ways to create instant glam is to choose a luxurious-looking couch. Pick soft, deep-seated sofas and chairs. Look for comfy materials and sophisticated colours like black or white. Details such as graceful roll arms, finishing nails, and button tufting make these pieces look glamorous. Velvet is an excellent choice for couches or armchairs in a cozy, glam living room.
Consider coffee and end tables made with mirrored glass or flashy metal to add dimension to the space. And don't forget the rug—a beautiful, lush carpet will pull the whole room together. Look for a luxurious material like silk, wool, or velvet, and choose a rug large enough to anchor the entire seating area.
Idea #2: Glam Colour Scheme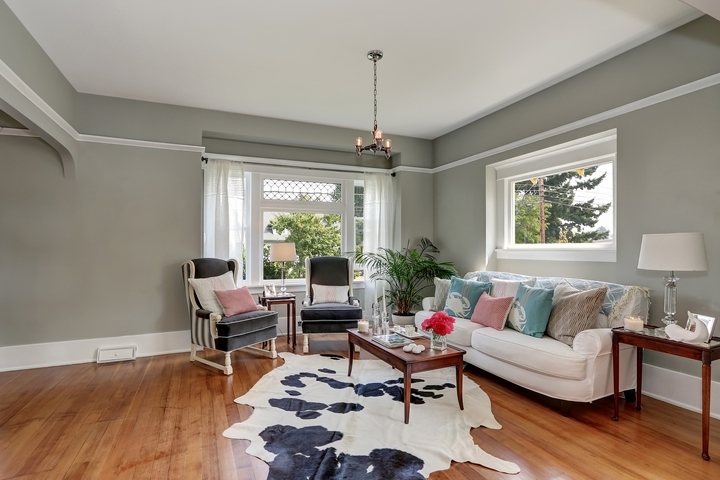 Cozy glam colour palettes tend to be fairly neutral. The usual baseline shades are whites, off-whites, grey, and black. These colours provide a sophisticated foundation for the rest of the décor, and the limited colour scheme will balance the other materials in the room.
Cozy glam is anything but boring, though. Unique patterns, rich textures and repeating elements are the quintessential elements of the cozy glam style. Adding pops of jewel tones and metallics throughout the room will glam up the space instantly.
Idea #3: Statement Lighting
Adding statement or accent lighting in your living room design is a simple way to create a cozy, glam atmosphere. Oversized lampshades, a crystal chandelier, or lamp bases in metallic shades are just a few ways to give your living room a high-end feel.
Wall sconces are a great way to glam up your walls. Choose glass or metal sconces to add a glamorous sparkle. Finally, candles or dimmable lamps are a great touch to add romantic mood lighting to your cozy glam room.
Idea #4: Wall Mirrors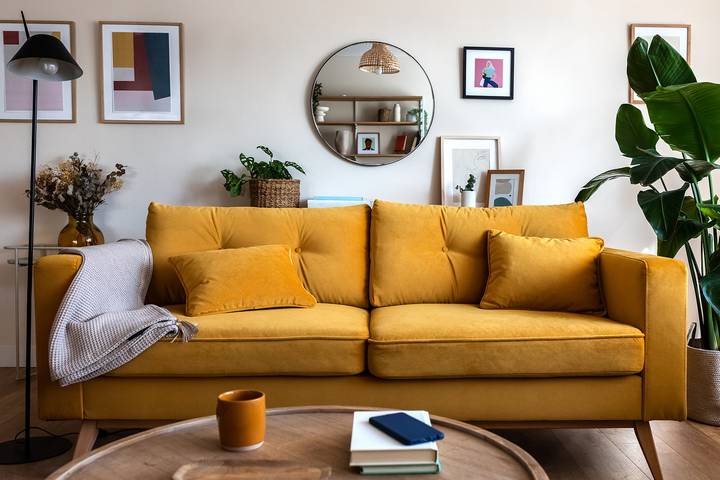 Well-placed mirrors are the best way to bring in extra light and add the illusion of space. Choose mirrors with interesting details and metallic frames. You can go with one large mirror or a series of mirrors to create an elegant backdrop to your cozy glam decor.
Idea #5: Oversized Art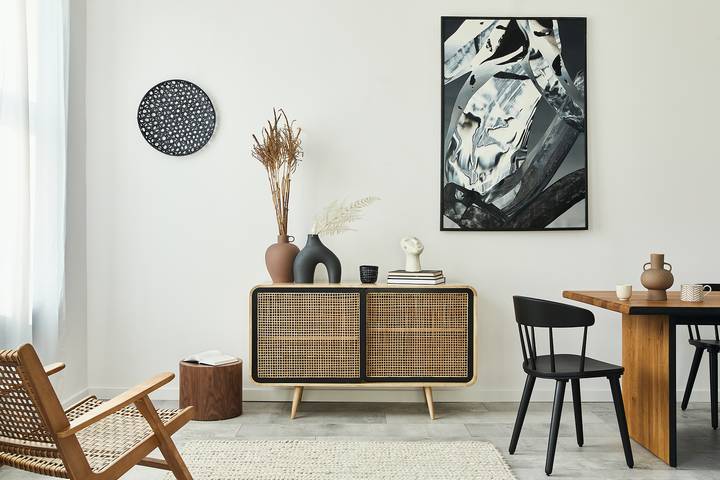 Selecting art can be a challenging undertaking because art is personal and subjective. When choosing artwork for a cozy, glam living room, bigger pieces will give the room a gallery look, creating a more high-end atmosphere.
For affordable options, you can check out thrift stores and flea markets. There are no rules, but simple geometric shapes and forms, abstract art or large black-and-white photos are all good places to start. Anything that appeals to you and that adds a pop of drama or colour can work to accentuate the cozy glam feel of the room.
Idea #6: Curtain Placement and Texture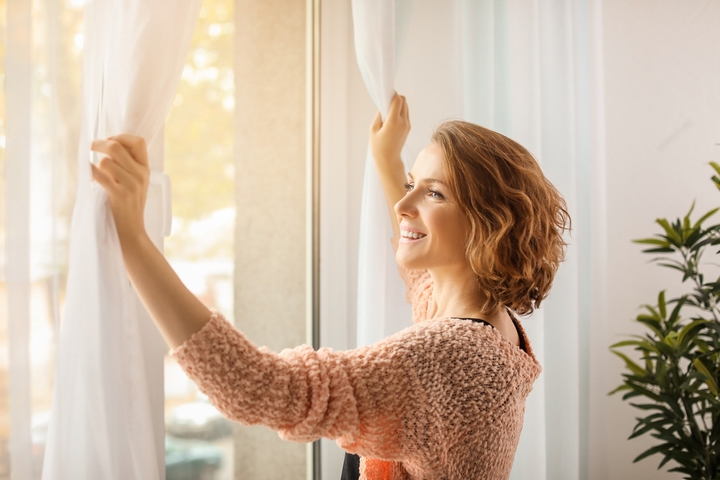 Hang your window treatments as high as possible on the wall, right below the ceiling. This placement gives the illusion of a higher ceiling, adding an instant luxury feel.
And there's no need to spring for pricey curtains, all you need to do is double up on panels, and you'll instantly give the space a more expensive look. Look for solid colours that have some texture. These features usually make even less expensive curtains look higher-end.
Idea #7: Luxurious Pillows and Throws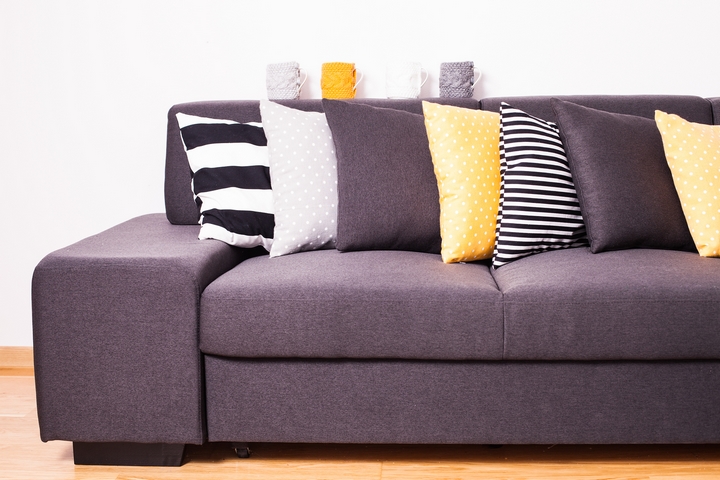 Adding lush, rich textures that complement your decor will make any room feel cozier. The easiest way is to add throw pillows and blankets made of luxe fabrics. Look for silk, velvet, metallic linen, or faux fur.
These will not only look and feel expensive, but textured surfaces create an element of high style in any room. Go for textiles in shades that add a pop of muted colour and complement your couch and chairs.
Idea #8: Glam Accessories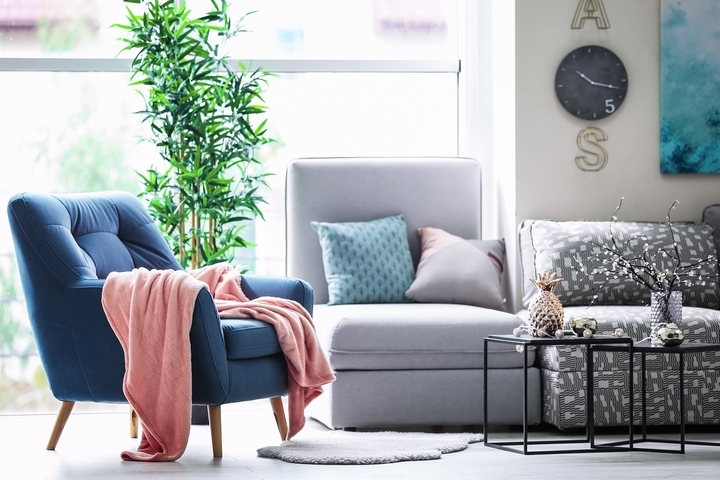 Accessories in luxe textures and materials will instantly give a room a more glamorous feel. You can include trays, coasters, and candlesticks in high-end finishes such as crystal, gold, marble, or mirrored. These subtle details are integral in creating an expensive look. Strategically place these glitzy items in a prominent place to draw the eye when people enter the room.
Maybe you use your living room for elegant entertaining. Or perhaps you enjoy relaxing nights with your family. Either way, a glam living room will add a touch of luxury to your home. Cozy glam might be the right style if you want your living space to make a statement but are still looking for comfort.