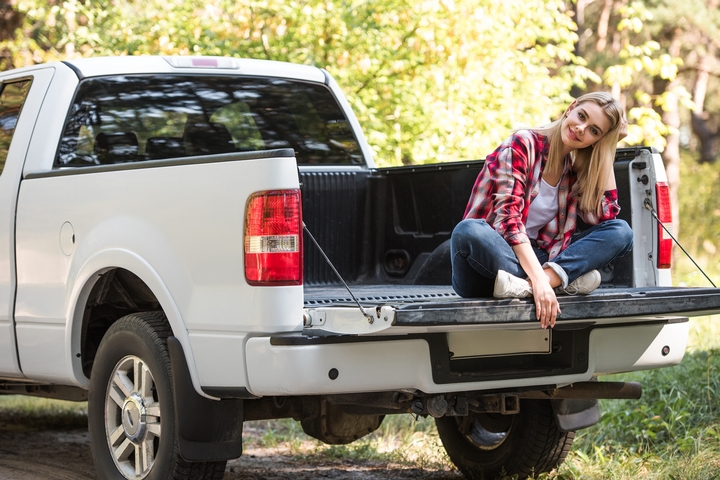 After buying a new pickup, you will notice it is a little bare, perhaps even too bland. You might want to spice it up a bit to make it uniquely yours. Besides, you want your new pickup to look a certain way, and to be able to perform some unique tasks. There are many truck accessories that could help you customize your pickup. Let us look at a few of these.
1. Step Bars
The importance of step bars is to assist you to get in and out of your pickup. It should, therefore, be your first accessory to buy. You do not want to have to ask someone to push you into your truck. Step bars literally help you step into your pickup. Besides helping you get in and out of your pickup, step bars and running boards protect your truck from fender benders and collisions. They also protect your pickup from rocks while driving on country roads.
2. Tonneau Covers
You also need to get a truck bed cover for your pickup. A tonneau cover protects your truck bed and the equipment and gear you usually haul onto it. It also improves your pickup's fuel economy besides giving your truck a sleek touch. You can choose either a soft roll-up tonneau cover featuring a vinyl top for that low-key yet sleek finish.
If you are worried about your pickup's security, you will rest easy after installing a hard folding cover. However, the perfect trade-off between sleekness and security is a hard retractable tonneau cover.
3. Performance Tuners and Programmers
While some programmers and tuners are highly sophisticated and not very easy to use, others are straightforward. The best options are those that are as easy to use. An advanced Pedal Commander plugged into the factory harness above the accelerator controls how the engine responds when you press the gas pedal.
They are designed to maximize torque and horsepower, to measure your vehicle's acceleration speed and performance, and to increase your MPGs. You can choose from gauge screen or touchscreen gauge options.
4. Air Intakes
An engine's air intake gets your car moving. If you are familiar with how combustion engines function, without oxygen, your car simply will not move. Of course, gas is also key, but oxygen is what sets everything in motion. Efficient air intake therefore determines your vehicle's performance. Cold air intake is recommended to keep the engine running in hot temperatures. The air filter also helps in keeping the air intake performing optimally.
The ideal air filter and intake largely depends on your weather conditions. Dry, desert-like conditions require a dry air filter since air particles and dust could very quickly clog an oiled filter. Besides, dry air filters are low maintenance
5. Bug Shields and Vent Visors
Vent visors are extremely easy to install. They protect your pickup's window from water damage, especially if you have to drive through a rainstorm with a cracked window, or if you prefer to have your windows a bit down on those hot summer months. Even if you have to drive through a rainstorm with cracked windows, vent visors will keep the rain out of your pickup.
Bug shields keep bugs and debris off your windshield and hood, especially if you drive a lot at night. There are different types and styles of bug shields and vent visors. They can either match your pickups paint colour or feature a matte black finish.
These are just a few of the many extremely affordable truck accessories for customizing your pickup for optimal form and function. Depending on what you intend to use the pickup for, there are accessories that are ideally suited for almost any customization requirement you have in mind.